words_dena rochelle
Kjaer Weis continues to amaze me with truly incredible organic makeup. I started using this brand last fall and was instantly hooked. I had the pleasure of meeting Kirsten Kjaer Weis when she was visiting San Francisco recently. It was lovely to spend time with her and learn more about her vision for this brand. We talked about the gorgeous packaging, new products launching later this year and the growth of the clean beauty movement. I have no doubt that Kjaer Weis will remain a favorite in my makeup kit for many years to come. I cannot wait to try the new products she's working on. In the meantime, we have plenty of KW to keep us occupied.
The latest look for spring is stunning, as expected. "It's the charmingly self-assured girl you've seen in vintage French films, dashing about the streets of Paris. Her makeup could've been applied in the back of le taxi, but somehow elevates her face with a perfect softness. Such a playful, carefree attitude is the essence of spring." —KW
Here's how to get the look:
• Let the skin be seen – just a light touch of Foundation to even out skin tone is all you need. Continue to create youthful, luminous skin by patting Radiance Highlighter into the tops of the cheekbones and the bridge of the nose with your fingers. For just the right amount of flush, add pale pink Embrace Cream Blush to the apples of cheeks with a sweep of the Blush Brush.
• Bring depth and dimension to the eyes with a soft shading of neutral shadows. Begin with a base of Cloud Nine, from lashline to brow bone, then layer on Wisdom with the Soft Brush, feathering the color past the crease; using the Angle Brush, gently sweep the same color along the lower lash line. Add Divine to the crease, blending the color towards the lash line.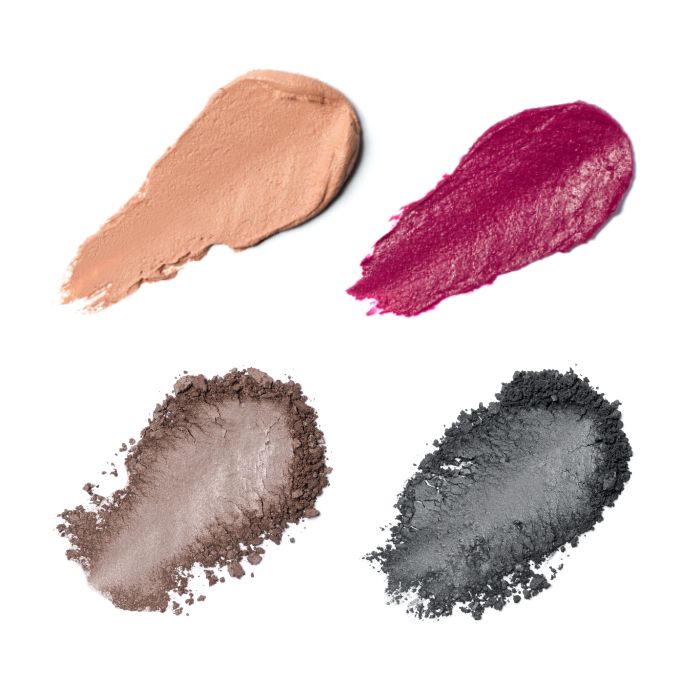 • An opaque lip color was achieved simply by applying two coats of Rapture Lip Tint with our Lip Brush. Finish by lightly blotting lips, setting the color and creating a slightly matte look.